OTHER SERVICES
Jordan Rail can also offer services such as labour/operator hire, transport, workshop services and test track hire.
Jordan Rail specialises in rail and civil labour workforce provision and provides rail services to Australia's leading construction and project management companies.
Our plant operators and labourers are highly qualified and experienced in rail track construction and maintenance. All tickets, licences and competencies are regularly updated to comply with current rail industry standards. Jordan Rail have a wide range of skilled operatives to suit all project and job requirements and as a minimum staff have a medical assessment (Category 1 or 3 Medical), Train Track Safety Awareness, Rail Industry Worker Card, Certificate II in Rail Infrastructure, Construction Induction Card (white card) and relevant licenses and plant tickets.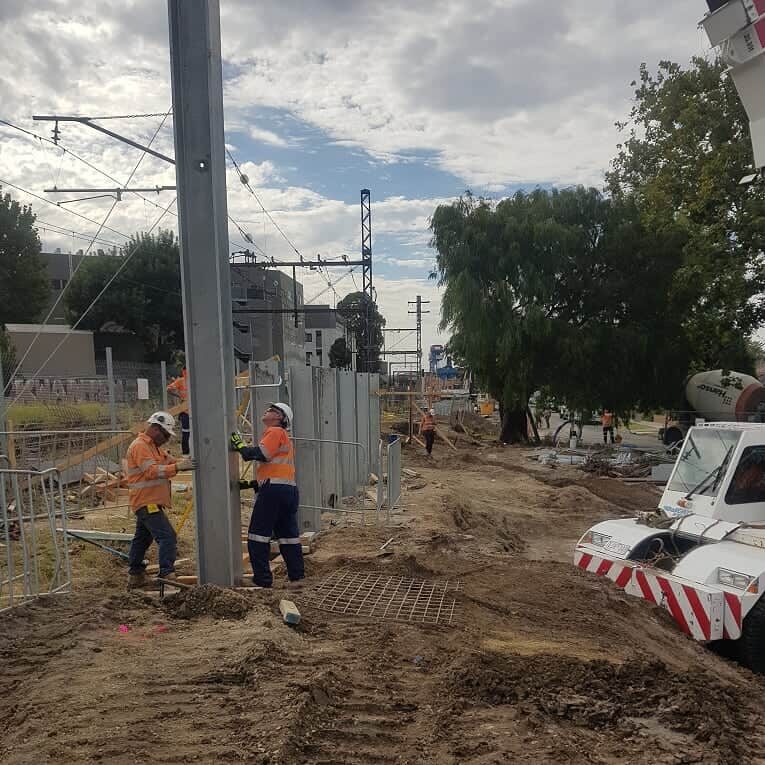 Jordan Rail have the following labour hire available:
Jordan Rail has its own transport department for transportation of plant, equipment, attachments and rail material such as rail, sleepers, overhead structures and gantries. We also offer single axle trucks up to 10x4 rigid trucks with or without Hiab cranes for movement of attachments and small equipment. Larger plant and equipment can be moved using our quad-axle step-deck floats. We run Volvo prime movers with quad axle, step-deck, rear steer, floats with bi-folding ramps. These floats also have a 2.5m – 3.5m hydraulic deck widening tray for the wider plant.
Our trucks are fully insured to carry third party equipment and our experienced drivers will be more than willing to assist relocate your plant and project equipment anywhere around the country.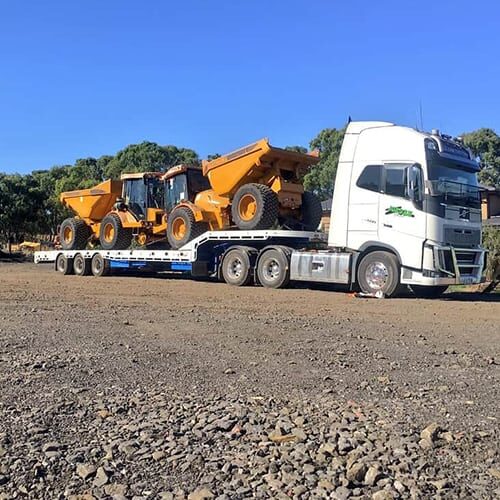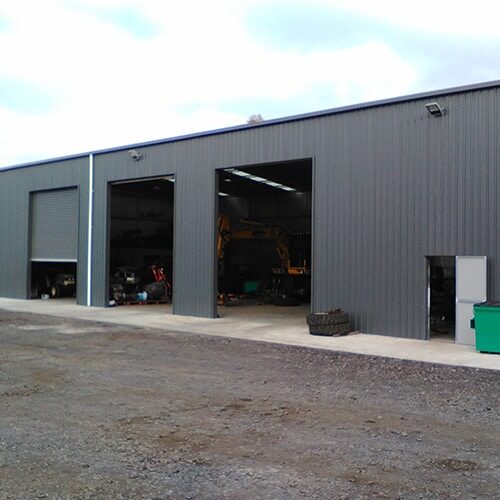 Jordan Rail has a modern Workshop facility for all our maintenance, inspections, assessments and fabrication needs.
We can perform planned asset maintenance from initial condition assessment, periodic inspection regimes, through to execution of remedial works. Preventative maintenance helps us to ensure reliability and prevent breakdowns on site. We have systems in place for planned and corrective maintenance scheduling so that the most up to date data is transparent to the client.
We have our own tri gauge test track (narrow, standard & board gauge) for testing our rail systems for braking, traction, pivot movement and attachment operations. The test track is also used for internal VOC process where we assess our operators' competence in getting on/off track, operating attachments and safe operation of hi rail equipment in general.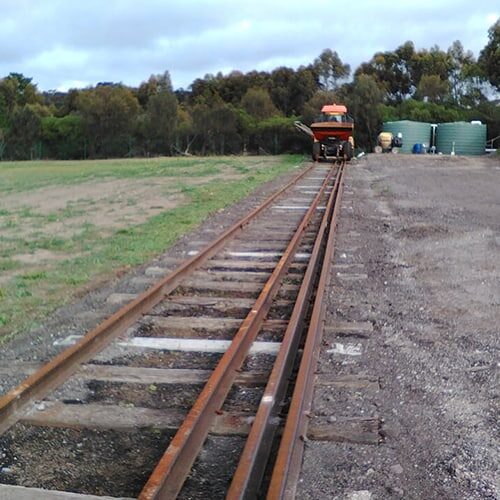 Copyright © 2019. All Rights Reserved.