Hi-Rail Excavator Operator (TVO-1)
Heavy Plant and Vehicle Diesel Mechanic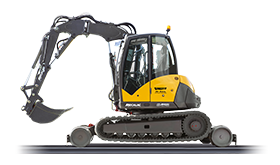 Hi-Rail Excavator Operator (TVO-1)
Jordan Rail are currently seeking highly experienced hi-rail excavator operators with a strong customer service and safety ethic required for ongoing work.
We currently have multiple maintenance contracts and large-scale construction projects across Australia.
As a result of our success and growth we are now seeking experienced and enthusiastic Hi-Rail Excavator Operators to join our team.
---
Successful candidates will be required to:
Maintain and safety checks on mobile plant, equipment and company vehicles

Prepare and set up plant for operation (including selecting, fitting and removing attachments)

Operate machines in a safe and appropriate manner

Ensure that all technical, safety procedures and contract specific requirements are followed

Lubricating, cleaning and refueling plant and performing minor adjustments and repairs

Maintain clean working environment

Perform general track maintenance as required
ABOUT YOU
Hi-Rail Excavator certification (TVO-1)

Certificate II in Rail Infrastructure (TL121315)

Proven experience operating Hi Rail Excavator in Rail Maintenance &/Construction environment

Previous experience on rail projects

Strong teamwork and communication skills

Drivers Licence (HC/MC)

RIW Card

Category 1 Medical

RIIMP Excavator Ticket or similar

Construction White Card

Ability to pass a drug and alcohol test at any time
WHAT WE OFFER
Ongoing Rail Maintenance work.

Diverse, energetic and supportive workplace culture, where you are treated as a highly valued team member where your thoughts, innovation and ideas really do count.

Develop and diversify your professional career in a multi-disciplined business environment

Offering competitive benefits.

We are operating across a number of different locations, so there are opportunities in both residential and FIFO roles across Australia.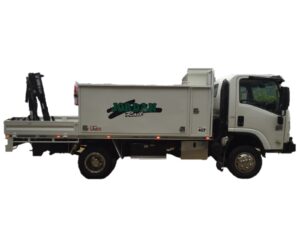 Qualified Heavy Plant and Vehicle Diesel Mechanic
Jordan Rail are currently seeking a highly experienced Qualified Heavy Plant and Vehicle Diesel Mechanic for ongoing work. We are looking for you to join our Field and Workshop Team in Melbourne, Victoria.
You will report to the Operations Manager and be responsible for carrying out all repairs and service work on a variety of heavy earth moving machinery, trucks and vehicles such as;
Wheeled and Tracked Excavators (Hi-Rail & Civil)

Articulated Dumpers (Hi-Rail & Civil)

Piling Rigs (Hi-Rail & Civil)

Cranes (Hi-Rail & Civil)

Front End Loaders

Float Trucks

Trucks (Hi-Rail & Civil)

EWP's Trucks (Hi-Rail & Civil)

4 x 4 Utes and more
This is a permanent role with callouts inclusive of the use of a company vehicle.
You must be able to complete Pre-employment Cat 3 Medical and Random Drug & Alcohol Testing.
Benefits of this position
Company vehicle

Overtime roster

Permanent and secure work
Who are we looking for
To be successful in this role you will need to have the following:
Heavy Diesel Mechanic Qualification (Required)
Minimum 3 years experience in Heavy Vehicles (Required)
Drivers Licence with Heavy truck licence (preferred)
Forklift licence (preferred)

Truck or Trailer industry experience

Hydraulics and air conditioning experience

Strong communication skills

Commitment to Safety and environment

Construction white card (Preferred)
Rail Industry Worker (RIW) card (Preferred)
If you are the person described in any of the jobs above, please apply today.
For application submissions, questions or enquiries, please send an email to Padraig@jordanrail.com.au
If you're interested in working for Jordan Rail in another position, please contact our office to lodge an Expression of Interest.
Copyright © 2019. All Rights Reserved.